Senior Product Designer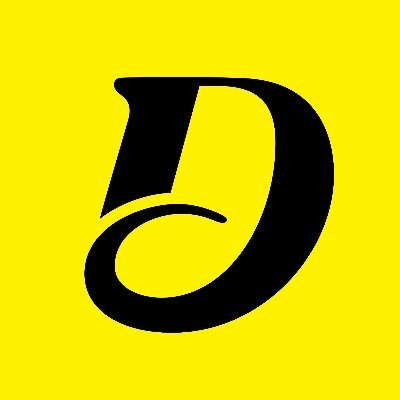 Dutch
Product, Design
Oakland, CA, USA
Posted on Monday, June 26, 2023
Job description:
Dutch Pet is on a mission to increase access and care to pets across the country, delivering relief to both pets and their pet parents by connecting them virtually with vets across the county. We are excited about tackling the hard problems in an effort to help every dog and cat live their happiest possible life. As the only veterinary telemedicine service that can write prescriptions for our customers virtually, we're uniquely positioned to actually solve the issues of our customers. A recent customer review put it best "Dutch was the only site that would diagnose and prescribe meds as well as ship the meds".
We have world class investors in Forerunner Ventures and Eclipse Venture Capital, a massively growing business with strong growth and retention fundamentals, and an experienced team who have built successful startups from the ground up (Hims, Rothy's, Reformation, Nasty Gal) as well as helped grow successful enterprises (Google, Walmart). Dutch has recently been featured in Tech Crunch, Forbes, Wired, and Modern Retail.
What you'll do at Dutch:
Create wireframes, build prototypes, and deliver robust customer flows for our customer facing experience and proprietary vet-facing medical platform
Think holistically and systematically about creating a telemedicine experience, and a cohesive design system that supports key interactions
Research, build, test, and iterate - this role requires passion about continuous learning with a focus on measured outcomes
Collaborate closely with product, engineering, visual design, and marketing
Why you're a great fit:
While you have a solid background in all principles of UX, you're extremely strong in interaction design and usability, and are constantly seeking ways to better understand your users
You have a passion for iteration - you understand that designs are ever-evolving and seek impact over perfection
You proactively seek out customer feedback, user studies, comparative examples, and industry trends to inform and improve your designs.
You love talking to end users to further understand what they need from their Dutch experience, and that our designs support these needs.
You have an impressive product design portfolio that demonstrates a deep understanding of user interface standards and conventions, functional communication flows and dynamic, engaging interfaces, and design templates and patterns
What we're looking for:
5+ years of experience in UX, with a proven track record of envisioning and building high quality products (mobile, web, desktop)
A portfolio that showcases robust user journeys and flows, as well as a history of launches, learnings, and insights as products mature
Ability to produce great work in short timeframes, multi-task across different projects and platforms and adapt to the ever-changing priorities of a startup
Inclusive design philosophy with a strong editorial sense. You gather feedback judiciously but know when to adjust and when to follow your initial vision
Great partnership with engineering, product, marketing and the ability to clearly articulate your decisions and how they relate to the problem you're solving
Experience prototyping, testing, and iterating on new and existing designs
Bonus points if you have:
Experience working with either startups, telehealth, or the pet industry previously
Experience in building tools for super users, such as doctors, veterinarians, or any environment where the users must use your tool to complete their work
Have a pet/love animals!
Benefits:
Hybrid working model with 2 in office days (Monday and Tuesday) at our Oakland office and all other days remote
Competitive compensation
Flexible PTO
Health, Dental and Vision Insurance
Our Guiding Principles:
Pets First – business and medical decisions are always guided by the pet's best interest. We'll never compromise on pet health and we're all here because we care about their well-being
Agile Like a Cat – We have a bias toward swift action, while maintaining quality and accuracy. For us, that means being able to turn on a dime, like a cat, analyze our options – even ones that may not be on the table – then execute without perfection getting in the way
Creativity is our Catnip – Creativity feeds us and helps us push boundaries to always find better solutions, making the complex more accessible and easier to understand
Be the Human Your Dog Thinks You Are – Be kind, show care for your colleagues, and even if you're an expert - give others context, reinforce the positive, and help them understand.