Head of Engineering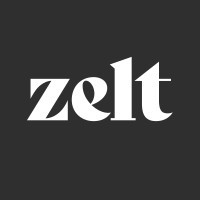 Zelt
Software Engineering · Full-time
London, UK
80,000 – 10,000 GBP per year
Posted on Wednesday, August 3, 2022
A chance to step up
If you are an under-challenged software engineer hungry for more, here's your chance to take on a new adventure in a fast growing early-stage startup. As Head of Engineering, you'll get to shape our product and infrastructure, take decisions about how we build and recruit a world class engineering team. Take full responsibility and ownership. At this point, nothing is set in stone, and your contributions matter every day.
Empower people to grow
Everyone agrees that people-centric companies do better. But why is that most companies are still running their organisation based on admin-centric tools and processes across HR, finance and IT? It's adding paperwork, processes, emails and friction which distract from work and are hated by employees.
We believe there is a better way. Great companies empower their people to be productive and have a good employee experience at work, and we believe that an employee platform should be built with the primary goal to achieve just that. That's why we are building Zelt.
Zelt acts as a digital interface between employees and employers, in which you can access pay, benefits, documents, company apps and hardware in a highly automated and self-service manner, get feedback and approvals, and interact with your co-workers and manager without friction.
Zelt equips you with the tools you need to succeed at work and helps you stay focussed so you can achieve your goals. Visit for more information.
As a Head of Engineering at Zelt you will
work closely with the CEO and Head of Product
plan and and execute greenfield applications within the Zelt platform
review and develop processes for our API design, data design, systems design and overall architecture
be the custodian of code quality via spot reviews and developing a robust review process
recruit talent and grow engineers within the team
be an advocate for developer experience
The role is not a managerial role. You will be mostly hands-on for the next 12-18 months, acting as a hybrid between a tech lead and senior engineer, while supporting on hiring, and over time you will grow into a more high-level strategic stakeholder focussing on decision making, building high-performing quads, attracting top talent, etc. If you don't like to code on a daily basis, this is not the right role for you.
Requirements
You have 7+ years professional experience as a software engineer
You have 2+ years experience as an engineering manager or tech lead
You are an expert in Typescript, NodeJS and AWS
You use technical debt consciously as tool
Benefits
Get equity in a high growth startup backed by the investors of Notion, Spotify and Airbnb
Work with a diverse, international team on a product that positively impacts the world
Level up your skills in areas you don't get to touch in larger organisations
Show the world that you are more than just a cog in a big machine
Join a mission-led business where you are your own customer
Have a posh office in Belgravia
Put some big wins on your CV
We are an equal opportunity employer and value diversity at our company. We strongly encourage candidates of all backgrounds, experiences and identities to apply including those who are self-taught. We do not discriminate based on race, religion, colour, national origin, gender, sexual orientation, age, marital status, veteran status, or disability status.
Zelt is an equal opportunity employer.